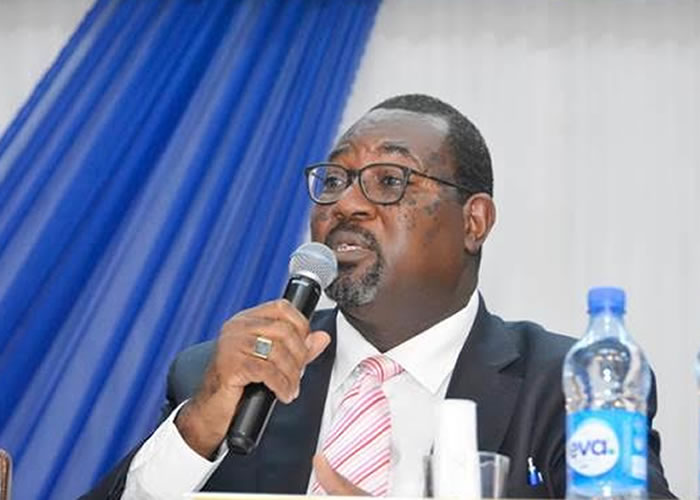 MOBIL OIL CHANGES NAME TO DOUBLE ONE
July 24, 2017
Posted by: admin
category:
no comment
L-R Group Executive Director [GED] Legal Services ,NIPCO Plc , Paul Obi ; Managing Director , Mobil Plc, Tunji Oyebanji ; Group Managing Director,Venkataraman Venkatapathy ; and Group Executive Director, Corporate Services , Alhaji Abdulkadir Aminu at the announcement of the completion of acquisition of ExxonMobil stake in MON by NIPCO PLC in Lagos
---
Sequel to the successful completion of the acquisition process of the 60 per cent equity stake of ExxonMobil in Mobil Oil Nigeria Plc (MON) by NIPCO PLC, the new management under the group managing director, Venkataraman Venkatapathy on Monday announced a change of name for the company, Double One (11) Plc
Speaking in Lagos, Venkatapathy said the change of name of MON to 11 Plc was in furtherance of Nipco agreement with ExxonMobil while the company still retains its brand.
According to Venkatapathy who was before now, Managing Director, NIPCO PLC, the Securities and Exchange Commission (SEC) and the Nigerian Stock Exchange (NSE) have given their statutory approval of the deal.
"With the acquisition now completed, Nipco will review the two existing business modelswith an intent to synchronize and harmonize their operations", he said
Venkatapathy said Nipco's intention is to allow each entity to function independently.
"Nipco intends ultimately, that each of the entities will remain and function independently. Running the two entities separately will engender financial and strategic merits. Focus will now be placed on expansion of the retail footprint under Mobil brand.
He said concerted efforts would be deployed toward promoting Mobil brand of lubricants in Nigeria to ensure that it captures a much larger national market share, while also ensuring that it continues to retain its pivotal position as the premium lubricant brand in Nigeria.
He pledged that NIPCO would strive to justify the implicit confidence reposed in it by ensuring strict adherence to the Mobil brand, while complying with ExxonMobil's global standards , code of conduct, ethos and drive for operational excellence.