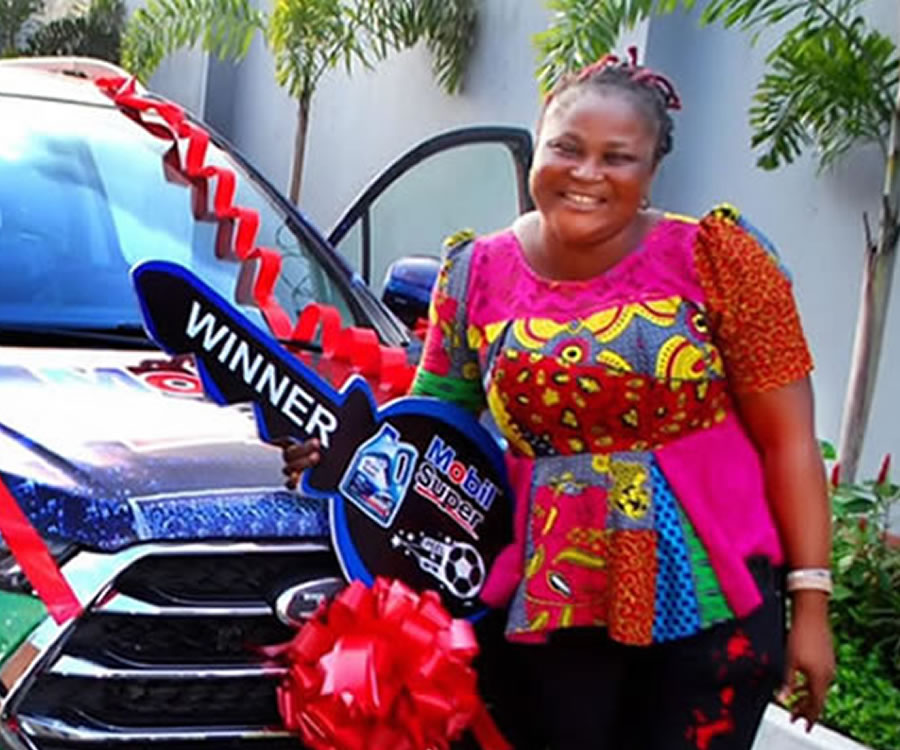 11PLC Rewards Customers with Multi-Million Naira Prizes
September 21, 2018
Posted by: admin
category:
no comment
The management of 11Plc (formerly Mobil Oil Nigeria) has splashed millions of naira on its customers. At the firm's Mobil Super Peel and Win Marketing Promo grand raffle draws in Lagos, it gave away prizes, which included brand new SUV GAC, tricycles, motorcycles, electric generators, gas cookers, smart telephone handsets, mechanic tool boxes etc.
The star prize of GAC SUV was won by Mrs. Blessing Agbo. According to our Managing Director/Chief Executive Officer, Tunji Oyebanji, "Today's event is special because the Mobil lubricant brand is not known in the country for marketing promotions of this magnitude. Times have changed and we also have to change and evolve new approaches in doing things and delighting our customers.
This is the new energetic Mobil brand for you, The Consumers. Our new management has recognised the role of marketing promotions in product acceptability, business growth and profitability. Thanks to the recent management structuring that gave birth to a more business inclined, robust, refocused and re-energized company – 11PLC, formerly Mobil Oil Nigeria plc.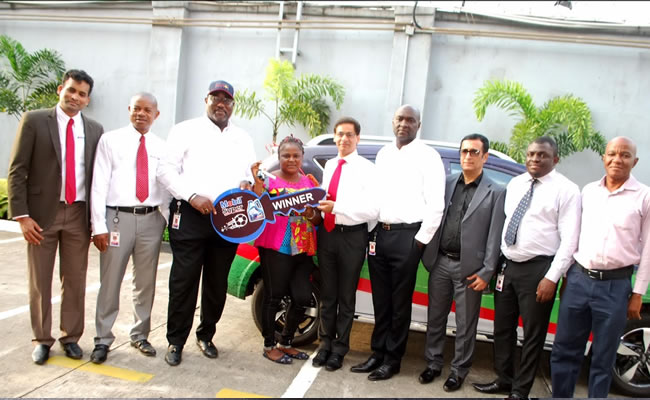 The Mobil Super 'Peel and Win' promo was rounded up on 31st August 2018 after four months of intensive travelling and roadshows and several other prior months of planning and committing funds into. Today's raffle draws will be the seventh out of the planned seven raffle draws to support the promo initiative. At various times during the promo, we conducted raffle draws in seven state capitals, including Abuja.
We started with Ibadan and moved to Port Harcourt, Enugu, Benin City, Kano and Abuja in the order given. Today, we are rounding up with Lagos.
The previous draws produced about 80 winners of the major prize items that included tricycles (otherwise knowns as Keke Marwa), motorcycles (aka Okada), power generators, gas cookers, smart telephone handsets, mechanic toolboxes and cash prizes outside other hundreds of freely shared footballs, Mobil-NATA branded mechanic coveralls for mechanics, football jerseys, branded biros and key holders, etc.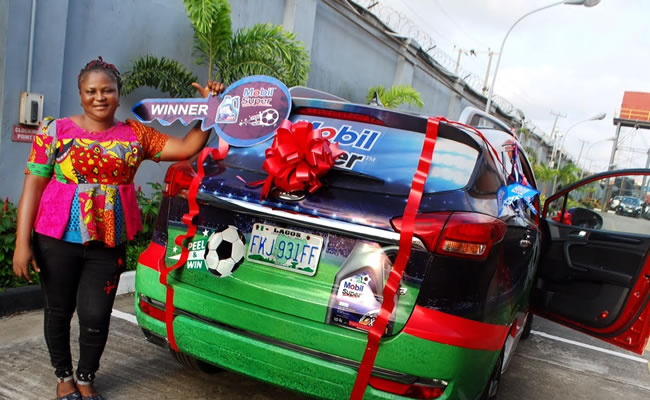 In other words, there was a prize for everyone that attended the previous draws. This is a strong indication of better things to come for users of Mobil engine oils in the coming years.
While thanking you for your unwavering patronage and loyalty to our brand, we wish to appeal to you to stand firm in the use of Mobil range of quality engine oils.