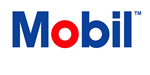 11 PLC is the sole authorized distributor of Mobil fuel and lubricant brands in Nigeria and continues to posts superior returns to its shareholders. She is committed to lead the oil industry in efficiency, brand image and safety.
SAFETY, SECURITY, HEALTH AND ENVIRONMENTAL (SSH&E) POLICY STATEMENT
Everyone who works at 11PLC is responsible protecting the safety, health and environment of our employees, customers, contractors and the community at large in accordance with our Vision, Mission and Value Statement.
Our commitment to Safety, Security, Health and environment (SSH&E) performance is an integral part of our business, and achieving cost-effective SSH&E solutions are essential to our long- term success.
At 11PLC we are committed to:
eliminating accidents and environmental incidents
reducing emission and waste
using energy and other natural resources efficiently
being prepared to respond to emergencies
evaluating our products and educating our employees, customers and the public on their safe and environmentally responsible use
helping our employees, contractors, business partners and service providers understand how their actions influence SSH&E performance
communicating with our neighbors and others about our SSH&E programs and performance
continuously improving our SSH&E performance through effective management systems
recognizing outstanding SSH&E performance
These commitments are in addition to our basic obligation to comply with all Safety, Security, Health and Environmental laws and regulations.