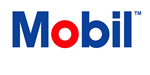 11 PLC is the sole authorized distributor of Mobil fuel and lubricant brands in Nigeria and continues to posts superior returns to its shareholders. She is committed to lead the oil industry in efficiency, brand image and safety.
Mobil Oil Nigeria Plc
2016 AGM QUESTIONS
Notice of AGM meeting read by the company secretary is not the same with the notice printed in the booklet
The special resolution was not included in the booklet because the need for the resolution came after the booklet had been printed. However a newspaper publication was made for the resolution. Also, the address in the booklet is the right address of the registrar
Bridging claims increased significantly, and the age analysis shows that a significant portion is almost 1yr
The claims are netted off from the allowance payable to PEF and the status after netting off is a payable position. We owe PEF more than they owe us
There is a significant increase in earnings and dividend is not increasing in the same proportion, what is the dividend policy and why is dividend not increasing in line with EPS
Management considers various factors,which includes cash for meeting working capital requirements, and capital investment. Management consider also business
The perfomance of the company is commendable in spite of the challenging environment.
Continue to strive to mentain good results
The performance of the company is commendable in spite of the challenging environment
Continue to strive to maintain good results
Mobil is known for its high quality standard, ethical principles and brand recognition. We hope the new core investor will sustain this practice.
The new investors recognize this and the plan is to maintain the standards as entrusted to them by ExxonMobil and also focus on expansion, which exxonmobil lately did not embark on. The plan is to go back into the aviation business and be the market leader in 24months, Go into LPG in 12 months, go into Kerosene massively in 24months and invest into AGO tankage in retail sites to ensure most Mobil sites sell AGO. The focus is to position the company to becoming a premier consumer/ home energy solutions provider
Seven board members are seated instead of five as contained in the report
The new members were elected after 2016 Year end reporting . The board members in the Financial Report were the directors as at 31st December 2017
Donation to Young Men Christian Asscociation is quite controversial as other groups e.g the muslim group might raise a concern that the company is dicriminating. What is the basis of selecting YMCA?
One of our most profitable service stations is owned by YMCA. We pay our rents faithfully but of recent in 2016 there has been a subtle need that we consider the owners for donations hence the inclusion of YMCA.
Service station rent doubled, what is the reason for this increase?, does it mean we acquired new stations?
The renewal of leases which were 20-30 years old ( A lot fell due in 2016) was revalued by the owners in line with current market conditions and as such led to a sibstantial increase in price