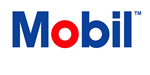 11 PLC is the sole authorized distributor of Mobil fuel and lubricant brands in Nigeria and continues to posts superior returns to its shareholders. She is committed to lead the oil industry in efficiency, brand image and safety.
At our stations, we offer you a variety of options – fuel and other services for your car and refreshment and other necessities for you to ensure your refill takes you through your journey. Find your nearest 
Mobil Station
 and check out the options available to you.