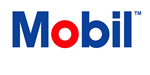 11 PLC is the sole authorized distributor of Mobil fuel and lubricant brands in Nigeria and continues to posts superior returns to its shareholders. She is committed to lead the oil industry in efficiency, brand image and safety.
CUSTOMER RELATIONS AND PRODUCT QUALITY POLICY
11plc recognizes that product quality and customer satisfaction are of primary importance to the value of the Brand we represent and our success.
Mindful of our responsibility to the customers we serve directly and the customers who resell our products, we strive to understand their requirements and concerns and to meet their business by responding effectively to their needs.
Specifically, our policy is to:
provide high-quality petroleum products that meet customer and applicable regulatory and statutory requirements;
provide excellent customer service that meets responsible standards of performance, efficiency, and courtesy;
furnish accurate and sufficient information about our products, including details of guarantees and warranties, so that customers can make informed purchasing decisions;
enhance customer satisfaction by providing post-delivery activities through Customer Service and Field Engineering Support.
In addition, where our products reach the ultimate consumer through independent parties, such as service station dealers and distributors, our policy is to work closely with them to help ensure brand and product integrity through their operations.
To deliver our Customer Relations and Product Quality Policy, we continually evaluate and improve our quality management system and the capability of employees, in accordance with recognized International Standards.